About Family Choice Dental
Family Choice Dental is a Albuquerque based family dentist practice that treats patients of all ages. We are committed to delivering the highest quality dental care and do so using advanced dental equipment. We are a cosmetic dentist that offers services like checkups, teeth cleaning, crowns, veneers and more.
---
We also perform emergency dentist services that include bonding, root canals, crowns, and bridges. As a local dentist, we create lifelong relationships with our patients and their families and work to ensure that they receive treatments in a comfortable and relaxed environment. The Team and our staff invite you to schedule an appointment by calling 505-634-5541 and experience why our patients think Family Choice Dental is the best dentist in Albuquerque.
---
Meet Our Doctors
---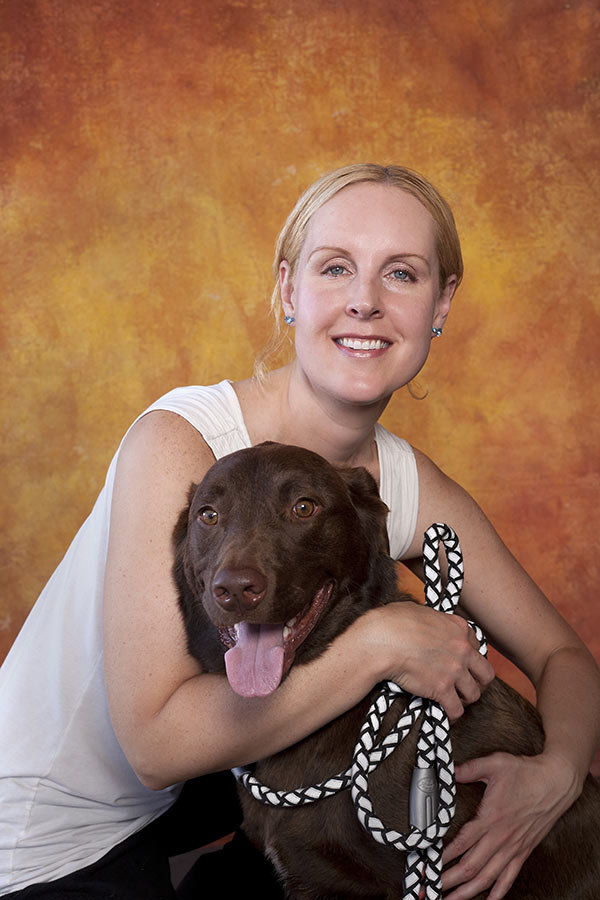 Dr. Kelly
Dr. Kelly has lived in the Santa Fe/Albuquerque area for most of her life. In 2005, she graduated summa cum laude from the University of New Mexico with her Bachelor of Science degree in Biology and Chemistry. Dr. Kelly worked as an Endodontic assistant in Albuquerque before attending dental school at the University of Missouri-Kansas City. Through UMKC's various community outreach programs, Dr. Kelly gained experience in rural dentistry, public health dentistry, and special needs dentistry with a concentration on the needs of pediatric patients. Dr. Kelly graduated from UMKC with her Doctor of Dental Surgery degree in 2011. She then returned to New Mexico where she began working on the Jemez reservation and then through the National Health Service Corps began working for Kid's Choice Dental.
Dr. Kelly continues to be an active member of the Albuquerque community. She remains faithfully committed to help others by volunteering with organizations whose goals are to protect animals and children, which she is very passionate about. Dr. Kelly spends her free time with her life partner and their rescue dogs and cats. She is committed to and practices a philosophy of good health through diet and nutrition in conjunction with exercise and relaxation through running and yoga.
Dr. Kelly is currently involved in various organizations who promote and safeguard the integrity of modern dentistry, such as the American Dental Association, the New Mexico Dental Association, and the Albuquerque District Dental Society. She continues her education in Endodontics, oral surgery, pediatrics, and local public health issues that continue to affect the community. Recent issues facing modern dentistry, such as public water fluoridation and the introduction of mid-level care providers in New Mexico, are controversial dilemmas that have profound effects on every New Mexican's dental health care choices. Dr. Kelly continues to stay current in order to educate others about how these choices make a difference in the health of our citizens. She is honored to serve our community where she strives to exceed your expectations. She works with a team of caring, dental providers who are dedicated to the quality of care for you and your children in terms of treating all patients with respect and compassion.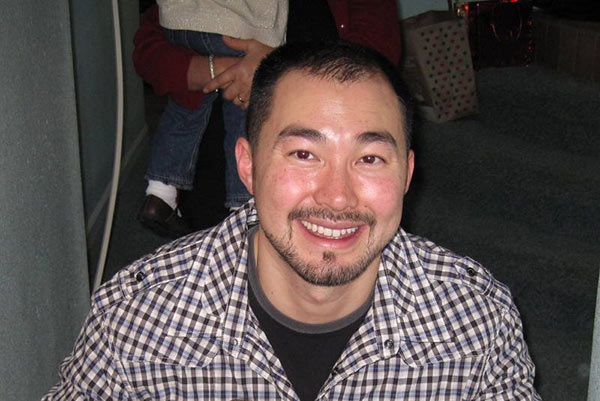 Dr. John
Dr. John spent his undergraduate school career at St. Mary's College of California, during which time he met his wife, and received a Bachelor of Science Degree in Biology in 1996. He graduated from the University of the Pacific School of Dentistry in 2000 where he received his Doctor of Dental Surgery. This is where he met and became friends with Dr. Myers. In 2001, Dr. John attended an ACE Residency in Union City, California. He received extensive training with crowns and veneers, dentures, root canals, cosmetic dentistry, and extractions. After 2 years of private practice in Alameda, California, Dr. John and his wife moved to Albuquerque in 2004. This is where they have made their home for the last 9 years. They love everything New Mexico has to offer and he enjoys helping the community by satisfying their dental needs. Dr. John is committed to provide the best dental care to the adults and children in the State of New Mexico. He prides himself in the quality of his dentistry, gentleness to patients, and treating others how he would like to be treated.
Dr. John is active in other professional societies, including the American Dental Association, New Mexico Dental Association, and the Albuquerque Dental Society.
Dr. John has lived in Albuquerque since 2004 with his wife and two children, and enjoys the activities available in New Mexico. In his free time, he enjoys spending time with his wife and children, riding mountain bikes, fishing, snowboarding and practicing Tae Kwon Do.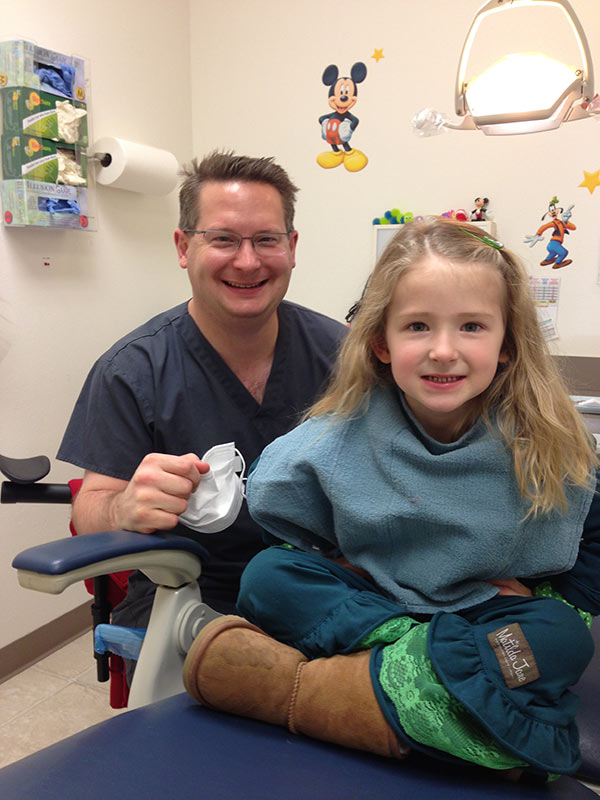 Dr. Myers
Originally from northern California, Dr. Myers relocated to the Albuquerque area in 2001. At the age of 18, he was selected out of high school by the University of the Pacific to enter an accelerated doctorate education program, earning a Bachelor of Science in Biology and DDS in 6 years. During that time, he served other students as a Resident Assistant, working closely with Student Housing. Much of his time was also devoted to sharing his interest in science by tutoring biology, genetics, and chemistry. Upon graduation, he worked in private practice in California for one year, before deciding to relocate to New Mexico.
Dr. Myers currently lives in Albuquerque with his wife and daughter. He enjoys the time they spend together, especially when it involves sharing his like of the outdoors. When the weather is agreeable, he can be found mountain biking, hiking, running, or fishing.
Dr. Myers has always challenged himself personally and professionally to provide the best treatment available for his patients. He regularly attends many continuing education courses to ensure his patient care remains outstanding. He believes strongly in providing you with the same level of care he would demand for himself.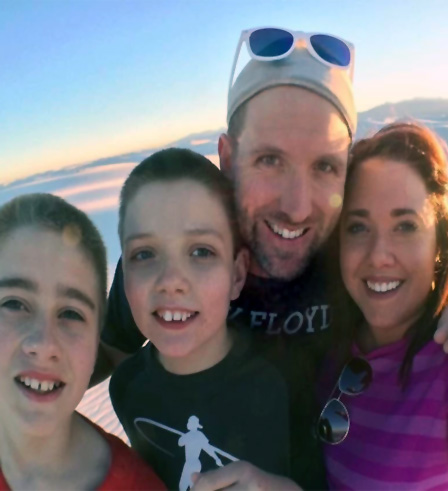 Dr. Greene
Dr. Greene, originally from Mesa, Arizona, relocated to the Albuquerque area in 2015 to be near his fiancé, Erin, a lifelong resident of Albuquerque and Attorney at the 2nd Judicial District Attorneys Office. Dr. Greene received his DDS in 2009 from The Ohio State University College of Dentistry in Columbus, Ohio where he graduated Cum Laude. Prior to Dental School, Dr. Greene received his Bachelor of Science degree in MicroBiology from Northern Arizona University in Flagstaff, Arizona where he graduated Summa Cum Laude in 2004. Upon graduating from The Ohio State University College of Dentistry, Dr. Greene moved back to Arizona and began practicing general dentistry in Tuba City, Arizona and remote surrounding areas, providing comprehensive dental care for the Navajo Nation.

Dr. Greene takes great interest in giving back to the community and has demonstrated his commitment to public service through the various community outreach services he has conducted that include working with various dental clinics throughout Ohio to underserved Spanish-speaking only populations, providing basic dental care to the homeless population in Columbus, Ohio, and spending two years in Mexico City providing various services for those in need by way of physical labor, working at homeless shelters, visiting the sick, and other various acts of charity. During his time in Mexico City, Mexico, Dr. Greene became fluent in Spanish and is accustomed to often treating patients whose primary language is Spanish.

Dr. Greene enjoys spending time with his two sons, Travis and Gideon, and fiance, Erin. In his free time he enjoys hiking, camping, soccer, snowboarding, watching college football (Go Buckeyes), and leading a healthy lifestyle. Dr. Greene hopes to continue to provide high quality comprehensive modern dental care in a welcoming and comfortable environment.